Wisconsin Hair Removal IPL
---
GOODBYE RAZOR, HELLO LASER
You can permanently reduce unwanted body hair, quickly and easily, with proven long-term results. Conveniently obtain the ease, beauty and confidence of smooth, hair-free skin through AestheticA Skin Health Center's customized hair removal treatment program.
IPL has been a popular choice for clients, as it provides a quicker, less painful and less expensive approach to removing their unwanted hair than compared to laser hair removal. We offer hair removal with IPL technology only at our Appleton, WI location.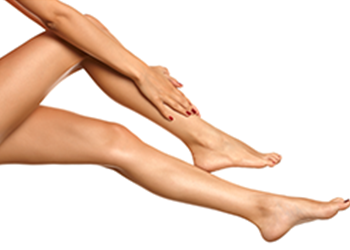 ---
Imagine Never Having to Wax, Shave or Tweeze Again!
---
CANDIDATES FOR IPL HAIR REMOVAL
Hair removal treatments work best on clients with dark hair and light skin. Males or females can be treated with IPL hair removal.
If a client has dark or tanned skin, precautions must be taken to protect the skin color from the effects of the light. While there is equipment available for use on dark or tanned skin, the use of lower treatment settings may ultimately lead to more treatment sessions. Optimal results may not be achieved.
It is important to remember that these treatments target the melanin (color) in hair follicles meaning:
– Neither IPL nor laser hair removal will work on blonde or grey hair
– Precautions must be taken when treating dark complexions
There is significant permanent hair reduction, but just as all other forms of laser and non-laser hair removal treatment options, IPL does not produce 100% permanent hair removal.
IPL HAIR TREATMENT
Each of your hair follicles is in one of 3 phases at any given time:
– "active growth" (anagen) phase
– "regressive" (categen) phase
– "resting" (telogen) phase
The treatment is most effective at disabling "actively growing" hairs during treatment, because it is during the anagen phase that the hair shaft contains the greatest abundance of melanin, the target of the IPL light. The duration of any one phase varies slightly by body area causing many hair follicles to be in their resting or regressive stages at any given time.
At our Appleton clinic, hair removal treatments are performed on any area of the body where the hair follicle contains melanin (color); however, it is not advisable to use IPL for shaping precise hair-bearing areas, such as the eyebrows. Those areas with hair follicles that are brown or black and coarse are most successfully treated with IPL hair removal therapy.
IPL provides a long-term reduction in unwanted hair. Clients shave, wax or tweeze very infrequently, if ever again. IPL hair removal is quick and effective without the nicks, ingrown hairs or skin irritation associated with shaving or waxing.
To treat every hair follicle in its susceptible growth phase, a series of IPL hair removal treatments will be scheduled, typically at 4-6 week intervals. AestheticA Skin Health Center (Appleton) offers package pricing for all hair removal treatment areas, available in a series of 3, 4 or 6 treatments. Please inquire within for more details.
YOUR CONSULTATION
Your skin requires a tailored program of care to optimize its health and appearance. At your consultation, one of our Medical Aesthetics Specialists will gather information from you about your skin concerns, examine your skin and explain what they discover. They will help you prioritize and achieve your best skin by preparing a treatment plan that ensures any skin treatments you choose are provided in a manner that is as effective and as safe as possible. Our Medical Aesthetics Specialists have trained under Double-Board Certified Facial Plastic Surgeon, Dr. Richard Parfitt. Their extensive knowledge of non-surgical procedures, skin care and skin rejuvenation treatments ensures they are skilled specialists in your chosen treatment. Consultations will take place at our location in Appleton, WI.
If you are a new client of AestheticA Skin Health Center and are interested in a specific treatment, time may be allotted for the consultation and treatment to be completed in one appointment. If you are a previous client of AestheticA, but have not been seen by our clinic within a year, a brief follow-up will be included in your appointment to discuss your previous treatment(s) or any new skin concerns you may have.
FAQs ABOUT HAIR REMOVAL TREATMENTS:
CHOOSING AESTHETICA SKIN HEALTH CENTER
Skin treatments are more sophisticated than ever. The services we provide at our Appleton and Madison Wisconsin centers are the latest scientifically proven developments offered to enhance your appearance. We provide only those treatments and products that consistently have a reputation for providing safe and effective results. At AestheticA Skin Health Center, Facial Plastic Surgeon Dr. Richard C. Parfitt, licensed aestheticians, and nurses are committed to serving your unique needs with their considerable knowledge, training and experience. View our before and after photos, to get a sense of the results that can be achieved with the non-surgical treatments we provide. To hear what our clients are saying about their experience at AestheticA Skin Health Center, read their testimonials. Contact us today to schedule your appointment.
Pre Treatment Recommendations
If you have had a history of herpes simplex virus and are scheduled for facial hair treatment, prophylactic antiviral therapy may be prescribed.
At least 4 weeks prior to each treatment:
Avoid tweezing, electrolysis, sugaring/waxing or depilatory creams.
Discontinue sun tanning and use of tanning beds and self-tanning creams 4 weeks before and throughout the course of treatment. Always use a SPF 30 or greater sunscreen on all exposed treatment areas, reapplying every 2 hours throughout the day. Wear protective, light-occluding hats and clothing.
At least 2 weeks prior to each treatment:
Discontinue use of exfoliating creams, such as Retin-A and hydroxy acids.
One to two days prior to each treatment:
Shave or closely clip the treatment area.
Day of treatment:
Your skin should be thoroughly cleaned and dried, removing any makeup, creams, oils, topical anesthetics or tanning products from the treatment area(s).
Post Treatment Recommendations
– Mild sunburn-like sensation is expected.  This usually lasts 2-24 hours but can persist up to 72 hours or longer.
– Apply cold gel packs or cool wet cloths to the treatment areas for 15 minutes every 2-4 hours until symptoms subside.
– Bathe or shower as usual. Treated areas may be temperature sensitive.  Cool showers or baths will offer relief.
– Avoid excessive scrubbing and use of exfoliants, scrub brushes and loofa sponges until the treatment area has returned to its pretreatment condition.
– Avoid sun exposure to treated areas, as well as the use of tanning beds and self-tanning creams. Use SPF-30 sunscreen if sun exposure is unavoidable.  Sun avoidance will decrease the likelihood of skin color changes.
– Appearance of hair growth or stubble will continue for 7-30 days post-treatment. This is not new hair growth, but the treated hairs being expunged/purged from the skin.
– Hairs that were in the resting phase at the time of treatment may enter the active phase in 1 to 6 months depending on body area.
– Follow-up treatment may be performed within 1-2 weeks of new hair growth.
– Avoid cosmetics, swimming, hot tubs/Jacuzzis and excessive exercise for 7 days or until redness resolves.
– If blisters occur, antibiotic ointment should be applied to the areas 2 times a day until healed. Please notify our office as your clinician may provide other instructions.
– Do not pick or remove scabs or crusting; this will help decrease the chance of infection and scarring.
– A non-steroidal anti-inflammatory such as acetaminophen will help to reduce discomfort.  Take according to manufacturer's recommendations.
– The treated area is delicate and must be treated with care for 2-3 days following IPL treatment.
HAIR REMOVAL EXPERTS IN APPLETON
Hair removal is offered at our AestheticA Skin Health Center location in Appleton, WI. To see if hair removal treatment is right for you, please call our Appleton office at 920.730.1309 to schedule a consultation.
Contact Us